Integrated Leadership: Merging Masculine and Feminine to Lead from Wholeness with Rev. Dr. Devaa Haley Mitchell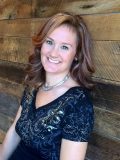 Please join us and our guest, Rev. Dr. Devaa Haley Mitchell, for a show about "Integrated Leadership: Merging Masculine and Feminine to Lead from Wholeness."
Devaa is a soul midwife, spiritual teacher and business leader. She is a co-founder of The Shift Network and founder of Inspiring Women With Soul — a unique online gathering of more than 100,000 women from more than 160 countries. Devaa offers deeply experiential and transformative work through coaching, mentorship, courses, workshops and retreats. She's an avid volunteer for a number of international service projects and a passionate believer in activism and service.
According to Devaa, we are all being called into new forms of leadership in all areas of our lives. This call can only be answered by drawing on an integrated source of wisdom within us, which is both masculine and feminine. As we tap this integrated source of strength and power, we can spark a level of healing and transformation that's desperately needed in our world.
No vision is too big, no challenge is too difficult, and no event from your past can hold you back when you have the guidance of visionary mentors who've gone before you — women leaders already healing our world by drawing on this integrated power. As you integrate the masculine and feminine within, you too can become a positive force for real change in your life, family, community AND the planet.
Devaa is a Fulbright Scholar with both undergraduate and graduate degrees from Stanford University. She has a Doctorate in Ministry from Wisdom University and is also an interfaith minister and a priestess of the 13 Moon Mystery School. Previously, Devaa was the founding Executive Director of the Full Circle Fund and a management consultant to Fortune 500 Companies through the Boston Consulting Group.
To learn more visit Devaa.com and FeminineFulfillment.com.